Dodge Recalls 200,000 Pickups and Durangos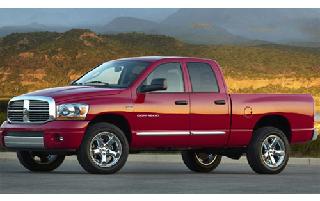 The Chrysler Group has launched last Wednesday three recalls involving 195,000 Dodge trucks and SUVs. Of these, about 35,000 Dodge Durangos from the model years 2001-'03 were recalled due to potential fires between the front seats. Dealers will now have the job of cleaning and shielding a wiring connector that could be shorted out by liquid spilled from the vehicle's cupholder.

Meanwhile, the largest campaign of the automaker is with the 145,000 2006 Dodge Ram 1500 trucks with passenger-side airbags that aren't donít work with some rear-facing child seats Ė a great concern for parent owners of course. In this case the dealers will have to replace the airbag and reprogram its computer module.

The third recall involves these same trucks, with an additional 15,000 2006 Ram 1500s which will need its front passenger-side seatbelt assembly replaced because it may not allow an owner to properly secure certain child safety seats.

Have you gone to your local dealership lately? You better go now. Meanwhile you can still find the best Ford auto parts at Ford Parts Online.