Ford Kills V-8 Plans for Lincoln MKS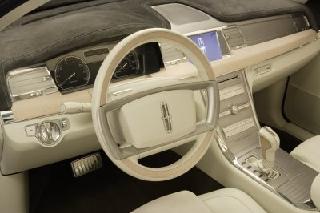 In the news: Ford Motor Co. has killed plans to put a V-8 engine in its future Lincoln flagship sedan.

The 4.4-liter V-8, a version of a Yamaha engine used in the Volvo XC90 crossover, was supposed to be built to power the Lincoln MKS beginning in 2008. Production was slated at the automakerís Lima, Ohio, plant. In recent days however, the company has canceled the program, media reports say.

AutoWeek says that the V-8 appears to be the latest victim of Fordís new cost-cutting effort. The Dearborn automaker says it needs to accelerate its Way Forward restructuring plan for North America.

Meanwhile for your Ford auto parts needs, just click over to Ford Parts Online.