No More Rental Required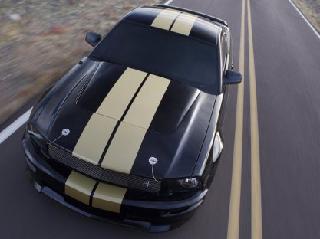 Itís the best Mustang on the planet. And now you donít have to go to a Hertz car rental just to drive one Ė soon, you can actually have one for your own. The 2007 Ford Mustang Shelby GT, which, until now, was only available as the black and gold Ford Mustang Shelby GT-H, exclusively rented out at your local Hertz Rent-a-Car will soon go on retail for the 2007 model year.

Volume numbers for the new Shelby GT is yet to be announced, but word is that Ford is looking to distribute at least a few thousand.

The Shelby GT will be available in black or white paint with silver stripes. It will have similar features to the Hertz Mustang including hood pins and special side scoops.